Modular Cold Room Cabinets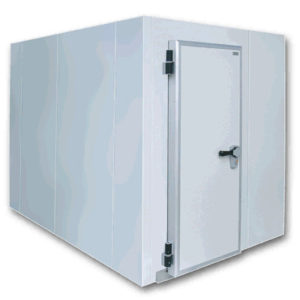 Modular cold room cabins are functionally similar to cold rooms. They ensure that products to be preserved in desired climatic conditions. Their difference than others is, as evidenced by its name, that thay are modular and mobile, can be installed easily in any desired place and moved to any place when required. Modular cold rooms are prefabricated buildings. Their floor, ceiling and wall panels are interlocked.
With its large production volume,we produce and installs modular cold rooms in desired sizes and climatic conditions in line with customer expectations.
Advantages:
They have easy shipment and installation; so easy that even users can install these cabins.
They provide solutions for various areas of use as they can be produced in desired sizes.
They allow for cool, cold and freezing storage with the maximum energy savings.
As their structure is composed of sandwich panels (polyurethane foam filling compressed between sheet metals) are quite light in weight, however, extremely durable.
They provide affordable cooling solutions for small-scale businesses such as restaurants, boutique hotels, butchers and supermarkets.
They are suitable for domestic use where fridges do not suffice (for storing meat, drink etc.,).
As they can also be produced in the form of container, they provide convenience in road, railway and aerial transportation. They can be loaded on trucks or trucking rigs. They can easily be carried on a ship, train or plane.
| | | |
| --- | --- | --- |
| WIDTH | HEIGHT | LENGTH |
| 115 – 290 cm | 150 cm -max | 220 cm |
"Tell us about your needs, and we provide you with a free plan of modular room in the suitable size."